Double Treasure Coin Necklace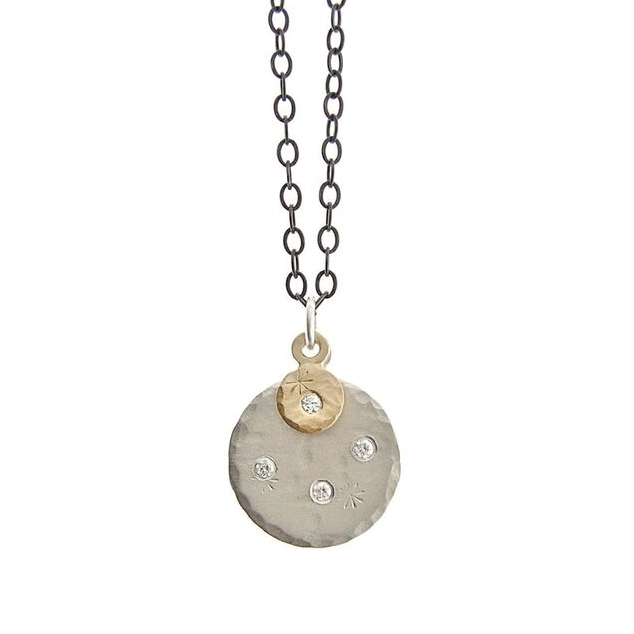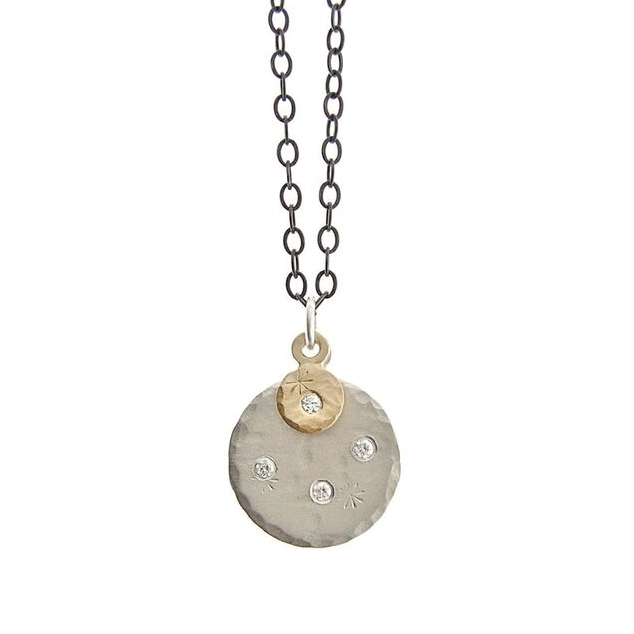 Double Treasure Coin Necklace
A 14k yellow gold treasure coin with diamond gracefully sits on top of a sterling silver treasure coin with three diamonds. Each coin is hand distressed to look like a lost treasure recently discovered.
Unless otherwise noted, jewelry is made to order and ships in 7-10 days

18" oxidized silver chain

4 diamonds // .04 cttw responsibly sourced, conflict free

Large coin measures .5" and small gold coin measures just under .25"